Yay for spring…it's right around the corner, and that makes me think of flowers.  Nothing like last year's perennials coming back for the year – such a sweet surprise.
Here are some of my Friday favorites that make me look even more forward to the upcoming season.
The most perfect California spring outfit that I found on Pinterest!  I love a floral dress with a chunky sweater.  I'm not positive I could pull off knee highs, but I might try.
I happen to own a pair of these sweet little origami flower posts that I absolutely adore!  I need more!  By the very talented Sarah at STCHandmade.  I am amazed that someone can create such tiny works of art out of paper!
I found a picture of the most gorgeous vintage wallpaper on pinterest.  I would love to use this in a bathroom or small wall of an office.  I'm dreaming of living in my own house again someday.  Since we relocated from Washington to California we left my dream house behind.  I miss remodeling and decorating.  Staying positive that we might be able to buy a new home later this year.
Funny story – we took my daughter to Disneyland and Knott's Berry Farm this past weekend.  My husband was riding one of those scary rides by himself while Molly and I watched.  In the middle of the ride she looks and me and points under the ride and says "Daddy's phone fell on the ground".  So, needless to say his phone was toast so we stopped by the AT&T store and somehow I ended up with a new phone (he didn't).  While, I'm not thrilled about changing phones – the excuse to buy a new case is pretty awesome!  Here's a floral personalized cell case that I considered.  I ended up going for another option, but I just love this one by CaseHive!
And, what a great time of year to slow down a bit and write out some good old-fashioned letters to your your aunt, your grandma, or your sweet high school friend who you haven't seen in ages.  These handmade envelopes by Rachel at The Paper Loom make me smile!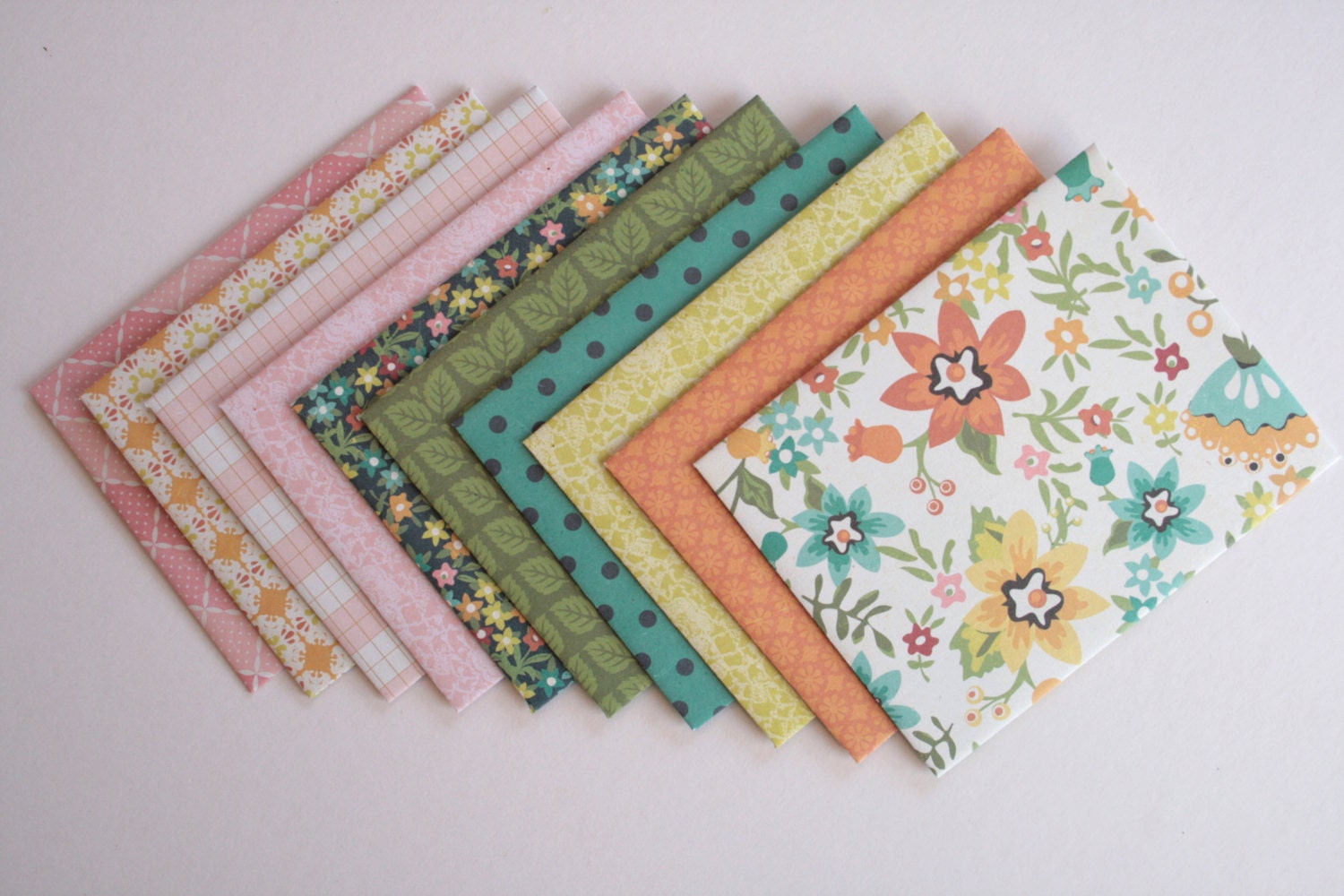 Hope you like some of my favorites – – I'd love to see yours!
xo, Cami
You can follow me on pinterest or etsy to see more of my faves.